Dr. Patrick Dorman, DDS - Anchorage Cosmetic Dentist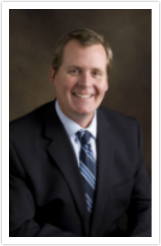 Patrick G. Dorman, DDS, PC
Dr. Dorman has been in private practice dentistry since 1989; at South Anchorage Dental Clinic from 1989 - 2002 and here at Century Dental since 2002. He also spent several years as a staff dentist at the Alaska Psychiatric Institute.
Dr. Dorman attended the University of Pacific in Stockton, California from 1982 - 1986, where he studied Biology. From there, he continued with the University of the Pacific in San Fransisco, earning a DDS degree in 1989.
Raised in Anchorage, Dr. Dorman is naturally an outdoor enthusiast. In his spare time, he enjoys fishing, hunting, skiing, diving, climbing and traveling.Dr. Dorman is a member of the following:
Alaska Dental Society
Donated Dental Services Program
He has participated in a Dental Mission to Costa Rica with Oregon Intitute of Technology Dental Hygiene program. With the belief that continuing education is an integral part of dentistry, Dr. Dorman takes numerous courses with special interest in implants and aesthetics. He has been an Adjunct Clinical Professor at the University of Alaska Dental Hygiene Program since 1990.
Dr. Patrick Dorman is committed to providing excellence in dentistry. Dr. Dorman use the latest in dentistry techniques to provide you with a beautiful and healthy smile. Additionally, Dr. Patrick Dorman believe strongly in education to prevent oral health problems before they occur, and makes sure to keep patients fully informed about their dental health.